I'm just starting with the program but very optimistic.... it is better than anything I've tried so far for anxiety and insomnia. Thank you so much for coming up with this program and helping people deal with it.
Digital Download includes: 
Eight 20 to 40-minute Learning Pod MP3s

Powerful exercises from some of the leading experts in social anxiety

Short, guided visualizations with hypnotic elements to help you achieve greater balance and confidence at the deepest level

Unique and unorthodox advice from many different perspectives in overcoming social anxiety to empower you with some of the most effective anti-anxiety programming available today

Twelve 4 to 7-minute Emergency Pod MP3s

Designed to be played when you start feeling anxiety symptoms to help you minimize it and get through the moment

Free access to current and future Emergency and Bonus Pods as they are released

Introduction and "priming" audio segments to help prepare your brain for learning

Twenty-minute ambient audio specifically created for meditation, reflection, visualization, relaxation, and/or sleep to help you solidify everything you've learned

A total of 7+ hours of short, easily digestible segments designed to be listened to when you need it most

A downloadable workbook containing helpful exercises to keep your insights and discoveries in one place
All audio files are downloadable MP3s that you can put on your phone, tablet, or computer for immediate access anytime. 
Just wanted to let you know I'm on my way through the SAFE sessions ... and I'm finding them very helpful. Thank you.
---
Letting Anxiety Win Is No Longer An Option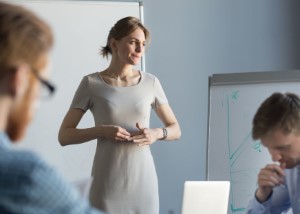 You don't deserve to feel anxiety. The bear isn't chasing you, yet you still feel like it is. It's that moment your heart starts to beat faster, your breathing gets shallow, and you start becoming tense.
Your brain is doing something to make you think you need to be anxious, then your body follows suit by sweating, shaking, getting that feeling in your throat and stomach. But you already know what it's like to live with anxiety, you certainly don't need anyone to explain it to you.
You just want it to go away.
Unfortunately, you and millions of others have probably decided that anxiety is your "norm" and you'll just have to deal with it for the rest of your life.
Anxiety shouldn't be the norm for anyone! 

You don't have to live with it.

You don't have to continue feeling insecure or awkward.

You don't have to accept it and let it be a part of your daily life.

That's why this program exists. There is a path to freedom and ease with anxiety and you have an opportunity to tackle it once and for all.
The S.A.F.E. Empowerment System for Anxiety is a guided audio program designed to help you
overcome your anxiety, regain your confidence, become more relaxed, and bring peace into your life.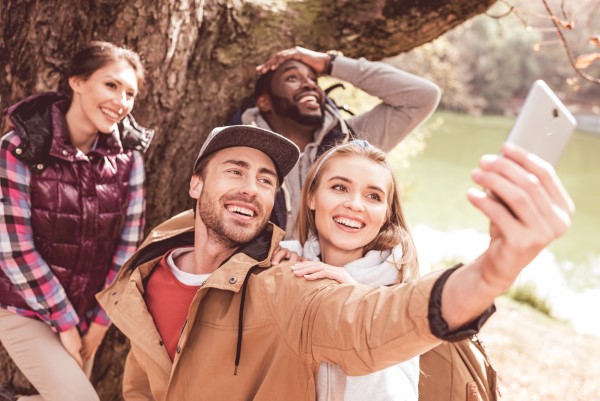 Labeling the anxiety in the beginning for what it was and working from there to break it down into its basic components helped me a lot... to eventually understand that the anxiety wasn't harmful and that it would eventually go away.
For the most effective, accessible learning and healing possible, this program is segmented into audio "pods". Each pod contains not only thought-provoking techniques and processes but also strong hypnotic elements designed to help your subconscious mind absorb the learning at a deeper level.

The Learning Pods
20 to 40-minute audio segments designed to:
empower you with the most up-to-date anxiety-reducing and anxiety-eliminating techniques
expose you to unusual and unorthodox methods of moving through and out of anxiety
interject short, guided visualizations to lock in the learnings at a deeper level
help you connect with deeper parts of yourself so that you can begin to make changes and decrease future anxiety episodes
train your brain to respond differently to anxiety-inducing moments
give you many tools and resources so that when anxiety tries to return, you can bring yourself into a calmer, more relaxed state of mind
---
The Emergency Pods
4 to 7-minute emergency audio segments designed to:
help you overcome anxiety the moment it starts
bring a calming voice to a tough situation, walking you toward a more peaceful state of mind
interrupt old anxiety patterns your brain usually defaults to, and help you create new ones
keep you from losing yourself to anxiety by helping you regain your focus and see the world through a different lens
guide you like a friend, helping you feel safe and secure
Think of the Learning Pods as short lessons in overcoming anxiety, and the Emergency Pods as your Anti-Anxiety Toolkit to open whenever you feel it coming on.
All pods are a unique combination of conscious and subconscious elements to make sure you not only receive the most benefit but also don't overthink things and get in your own way.
Start the experiential journey to make your life better today. 
---
I felt really connected with the speakers. I felt like they were standing right there next to me, guiding me through the experience.
Your Anti-Anxiety Toolkit
The goal of The S.A.F.E. System is to help bring you closer to feeling "normal"
so that you can actually enjoy life again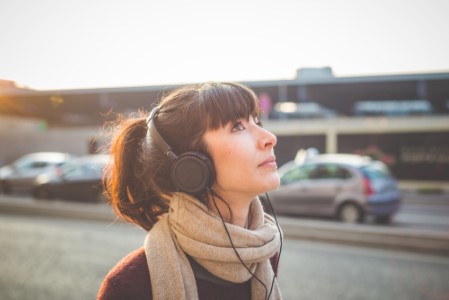 I absolutely loved Matthew Biven's segment. he had a lot of great suggestions... and his comment at the end... felt like he was talking directly to me. The fact that he was able to do this through a recording is absolutely extraordinary
MORE ON THE LEARNING PODS
These 20 to 40-minute powerful audios will equip you with the best, most effective anti-anxiety "rewiring" available.
Each Learning Pod contains not only expert advice from anxiety coaches, health scientists, and other anxiety specialists, but also specially designed audio journeys that work at the subconscious level, helping you retain what you learn and shift your perceptions, decreasing social anxiety and other forms of anxiety overall.
Think of the Learning Pods as a way to recondition your brain to help you reach a new space inside yourself, creating new reactions and behaviors to situations instead of triggering unnecessary patterns of anxiety.
MORE ON THE EMERGENCY PODS
Think of these as mini emergency audios for you to play the moment you feel anxiety coming on.
They are specifically composed to help you relieve your anxiety symptoms as soon as possible. Play them immediately before and during a social anxiety episode. A calming, caring voice will walk you through your toughest moments.
The Emergency Pods are 4 to 7-minutes in duration - purposefully short so that you can slip away from the crowd and get the immediate help and guidance you need.
Keep the Emergency Pods on your phone or tablet so that you can play them as needed.
INCLUDES A DOWNLOADABLE DISCOVERY WORKBOOK
If you really want to overcome your anxiety, it involves tackling it from every angle. This useful, printable workbook will help you explore and reflect on your thoughts and feelings. Using the workbook is not required, but it could be just what you need to loosen the grip anxiety has on you once and for all.
Every segment in The S.A.F.E. Empowerment System has something that will help you reflect. The workbook helps you to express those reflections, and also asks you insightful questions too.
Using the workbook you can track your progress and come back to your notes anytime you need a quick reminder of what you've learned, or what you need to continue focusing on and practicing.
Note: Writing in itself, even without using this system, is a powerful way to give your emotions a voice. When you do that, you help them release. The S.A.F.E. workbook keeps you focused on exactly what you need to keep moving toward overcoming anxiety completely.
Expert Contributors to the S.A.F.E. Empowerment System for Social Anxiety
Paul Colaianni, emotional intelligence expert, and teacher of healthy communication walks and talks you through the S.A.F.E. Empowerment System as your narrator and guide throughout the program. Paul's life changed forever after experiencing an anxiety attack in the desert one thousand miles from home. Now he lives a life free of anxiety teaching others how to make decisions that keep them happy, healthy, and anxiety-free themselves.
Charlie's work on mental health has reached millions of people. For four years, his article "How I Cured My Anxiety" was the #1 Google result for the search "anxiety cure." He has spoken at The Pentagon, TEDx Carnegie Mellon, Fort Hood, Fort Bragg, and more. His play-approach to overcome anxiety is unique, fun, and healing. Tens of thousands have reached out to Charlie to thank him for helping them with their anxiety challenges.
---
Gina is an Anxiety Coach and Nutritionist who struggled with general anxiety, panic, and agoraphobia for over 20 years. She was able to overcome those afflictions and now walks a more peaceful path of health and well-being. She has pieced together many solutions to anxiety and will help you reach your own anxiety-free days too.
---
Dr. Sewell has over 18 years of experience in the theory and the practical methods of improving self-worth and overcoming the associated insecurity, stress, anxiety, and depression that can often accompany it. Her unique specialties help her clients heal from both a scientific and energetic angle. She has been able to change her life after years of anxiety, panic attacks, and crippling self-doubt, and will help you do the same.
---
Jordan spent many years coaching men on how to raise their confidence and build their self-esteem when it came to getting a partner. His extensive knowledge of relationships and communication has helped thousands get through and out of their social anxiety. There's no question he's dealt with and overcome anxiety after having been kidnapped twice and traveling through war zones. His approach to anxiety is unique and effective.
Tosha says that anxiety is NOT a life sentence. She has over 13 years of experience in the mental health field and has overcome her own severe OCD and anxiety. Her work with anxiety sufferers has expanded to include natural medicine alternatives. Tosha takes a holistic approach and focuses on healing the entire body, not just the mind. Her clients experience amazing results.
---
Justin hosts the very popular personal growth and development podcast, Optimal Living Daily, and is a living example of someone who continues to overcome his social and performance anxiety through personal improvement. His path has helped him climb out of the trenches of anxiety and onto a path of helping others through his show. Justin is a true inspiration and spreads powerful and healing messages to the world through his show.
---
Author of the best-selling book, "Practical Meditation", Giovanni specializes in helping anxiety sufferers through practical applications of meditation and mindfulness. His work focuses on taking you from anxious and stressed to calm and centered through the power of meditation and conscious living. Giovanni's study and practice for the past 18+ years has helped him overcome nearly all of his previous limitations brought on by anxiety, fear, attachment, and self-doubt. He now helps his clients reach the same level of peace and balance in their life.
---
Matthew's clients experience amazing transformations as he helps them break through their limitations and get out of their own way to lead a more abundant, loving life. His authenticity and sincerity shine through his teachings as he approaches anxiety with a compassionate approach, leaning on moving the body as a way through and out of it. As with every teacher in the S.A.F.E. Empowerment System, you'll find his input unique and valuable.
The Anti-Anxiety Toolkit for Your Well-Being
Freedom & Ease From Anxiety!